Posted: Friday, October 14, 2022
Traditional radiators are proving to be more and more popular in homes, and it's easy to see why as they have many benefits that their contemporary counterparts just don't offer. If you are looking for a way to heat your home that is both efficient and stylish, then consider investing in radiators from Carron.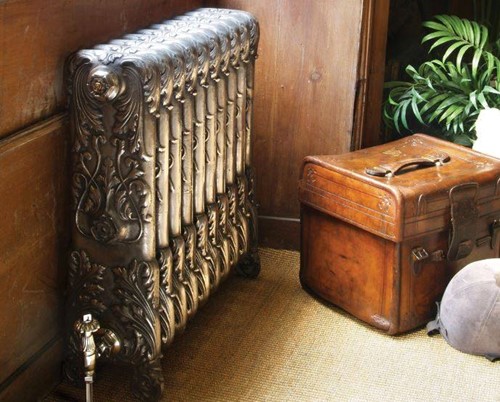 What Are The Advantages Of Traditional Radiators?
They're efficient.
Our traditional radiators are made from cast iron. Cast iron is a dense material that retains heat very well, due to its high thermal mass, which is the ability of a material to absorb, store and release heat. This quality also means that heat is distributed more evenly throughout a space, making Cast Iron Radiators very efficient at providing a comfortable level of warmth, even in large rooms. This is welcome news for those concerned about saving on the costs of energy bills due to recent rises in costs, the impact of which has only partially been lessened by the recent Energy Price Cap.
They add character.
Carron's classic radiators add a unique touch to any room. They're perfect for period homes, or homes with a vintage or antique décor. In modern homes, they can add an eclectic twist, or become a focal point when installed strategically (say where a fireplace once was).
They really are an investment.
Our radiators are built to the highest standards by members of the Guild of Master Craftsmen, and they come with UKCA (UK Conformity Assessed) marking. Being very durable, Carron's radiators will last for many years. We're so confident in the materials and construction that we provide a Lifetime Guarantee with all of our Cast Iron Radiators.
Some Of Carron's Traditional Radiators
One of the visual characteristics of traditional radiators is that they are highly decorative. In the late 1890s, radiators started to be crafted with a detail akin to works of art, and The Daisy Cast Iron Radiators are a fine example of this emerging aesthetic. On this model, beautiful daisies reach up from the foot of each column, as well as a larger daisy flower head featuring at the top.
Continuing the theme of highly embellished radiators is the Orleans Cast Iron Radiator. With intricate scrolls running along the height of each of its columns, this radiator of French origin has the fluidity of Art Nouveau running throughout its design.
Having detailed floral and dragonfly motifs, the Dragonfly Cast Iron Radiator is an intricate and delicate model. From its scrolled top to its flared feet, it is alive with organic decoration.
As all these Cast Iron Radiators are of highly decorative nature, antique and highlight finishes will bring the detail out in them. Available finishes include Antiqued French Grey, Highlight Polish, Hand Burnished and Satin Polished.
The BTU Calculator
When choosing the model and length of your radiators, it's really useful to know of our BTU Calculator. By using this during the selection process, you can make sure that you are buying the right length and number of radiators to ensure that your room is heated efficiently, so that you can get the most from your new purchase.
Choose From Over 10,000 Colours
Once you've chosen the model and length of your model, you can choose from over 10,000 colours for us to finish any of our Cast Iron Radiators in, including options from Farrow & Ball, Little Greene, Roberson's Liquid Metal, RAL and Cromadex. Our on-site colour matching facility also means that, if you have an existing colour that you'd like us to match, then we can easily do so.
Contact Us
You can view our complete range of Cast Iron Radiators here. At Carron, we're here to create bespoke radiators especially for you in. If you have any questions, please get in touch. Feel free to call us on 01400 263319 or email us at sales@carronheating.co.uk
< Back To Blog