Posted: Friday, September 9, 2022
Even with the news of the latest price freeze, the rising cost of energy is a pressing concern for many and has led more people to consider installing energy efficient radiators.
In early September, short-lived Prime Minister, Liz Truss, put some measures in place to help us all, by capping the annual typical household energy bill at £2,500 until 2024. While this was a relief to worried families across the country, when energy prices rose on 1st October, we're still in a position where we're paying the highest price ever for energy.
By installing energy efficient radiators, you can take active steps to keep your energy costs under control as best as you can.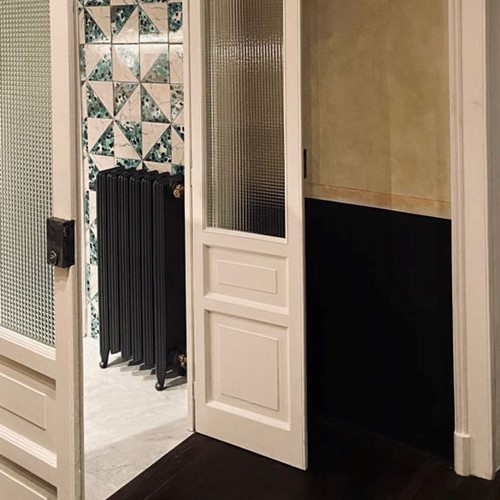 Improving The Energy Efficiency Of Your Home
Before we present some of our radiators to you, it's worth looking at other factors that will influence how energy efficient your home is. You can improve your home's efficiency with a good level of insulation, particularly in your loft.
Lofts tend to be spaces that are seldom seen, a place that you might occasionally visit to quickly store unused items. For this reason, it's a good idea to examine your loft properly to check that there's adequate insulation up there and that there are no gaps where heat can escape.
Some Of Our Energy Efficient Radiators
Our Cast Iron Radiators and Steel Radiators are made from the highest grade materials. Both Cast Iron and Steel are excellent conductors of heat and they also possess heat retaining properties, making these materials ideal for crafting our energy efficient radiators. Even after your boiler has been switched off, our Cast Iron Radiators will continue to stay warm and heat your room. This is because cast iron is a dense metal with a high thermal mass.
Our energy efficient radiators are designed to bring both style and heat into your home. A particularly good example is our Daisy Cast Iron Radiators. These ornate Cast Iron Radiators were first produced in France in the 1890s and they have an eye-catching daisy design flowing up and down each column. If you'd prefer a more understated look, our Traditional Steel Column Radiators might better suit your home. These Enderby Steel Radiators come in 2, 3 and 4 column versions and bring a comforting traditional and simple style to the table.
As the name suggests, our Victorian 6 Column Cast Iron Radiators would fit right in a Victorian home. With their clean and simple design, they have a remarkable heat output, making them ideal for heating a larger room in your period home. For a modern abode, our Rathmell 9 Column Cast Iron Radiators may fit the bill. These cuboid radiators have a low profile and will bring a sleek, industrial edge to your living space.
Making The Most Of Your Radiators With Air and Ground Source Pumps
All of our radiators are compatible with air source and ground source pumps. These pumps use less energy than the most efficient boilers to generate the same amount of heat. This means that you'll reduce your heat carbon footprint by around 75%. By using one of these pumps, you'll be getting the very best out of your energy efficient radiators. Carron recently teamed up with Piped Up and Vaillant to have an air source pump fitted in our showroom. If you'd like to see it in action, please get in touch.
Contact Us
You can view our complete range of energy efficient radiators in Cast Iron and Steel on our website. At Carron, we want you to get the best out of our radiators, so if you have any questions, we're here to help. Feel free to call us on 01400 263319 or email us at sales@carronheating.co.uk
< Back To Blog